Central High School


Class Of 1960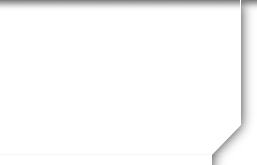 Terry W Fender
Profile Updated:
March 4, 2018
| | |
| --- | --- |
| Residing In: | Saint Jo, TX USA |
| | |
| --- | --- |
| Spouse/Partner: | Carla Orr (wife) |
| | |
| --- | --- |
| Occupation: | Retired Bussmann Fuse, electrical sales engineer |
Children:
Todd - Kansas City, MO
Brian - Joshua, Texas
Heather - Gladstone, MO
Ellen (step-daughter) More…

- Boise, Idaho
Address:
665 Star Mann Rd., Saint Jo, TX 76265
Grandchildren:
13, ages 3 to 18 yrs.
Todd: Sean, Josh & Chasely
Heather: Rachel, Cayla, Cale
Brian & Sinead: Garrett, Clayton & Anson
Ellen & David: Christopher, Timothy, Andrew and Matthew
What's your favorite memory of CHS?
The great old building and walking the halls with friends before and between classes. The smell of new Levis when school started in September.
Who was your favorite teacher, and why?
Miss Parsley was a new teacher in english and typing and all of the guys were struck by this pretty redhead. She took control of the classroom and let everyone know she was in control. She had us all go in front of the class and act out something of our choice. I was absolutely petrified to do this but got kudos from her for acting out like I was fishing.
Once she got to know us, she was a lot of fun and an excellent teacher.
Funny School Story:
I was walking to the stadium for PE with Billy Johns as I remember and when we went by the Panther, he asked if I had ever been in there. I said no (I never even thought about it since I did not smoke and did not wear a black leather jacket and engineer boots).
Billy said, "Well don't go in there wearing your jeans like that."
(i.e.: too high in the waist)
Do you still see any classmates? If so, who?
The 75th Birthday reunion was great and looking forward to 2020 and the 60th reunion. The reunion regulars are the ones I see.
What do you like to do in your spare time?
Fly RC model airplanes, photography, beekeeping, observe nature and wildlife, biking and hiking, and trying to keep up with grandkids. Got a new travel trailer in the spring 2015, looking forward to so great travel to National Parks and much more.

Oct 2017 Gave up beekeeping, too much heavy lifting in the Texas heat. My new drone with camera does beautiful aerial photography.
What did you always want to do that you haven't done yet?
Visit all of the great state parks in Texas and national parks throughout the country. Getting together in Estes Park Colorado this summer 2017 with all the kids and grandkids - it will be a blast!

Oct 2017: We had a great time in June 2017 in Estes Park with all our kids and grand kids. Many wonderful memories.
Anything else we should know:
We live in the country on 60 acres in our "dream house" that Carla, my wife designed. We enjoy small town life and watching the birds, deer and other wildlife. A great place for our grandkids to visit.
Any comments you would like to make:
We need more pictures of all of our classmates and families. Oct 2017 So put those smart phone to good use!