Central High School


Class Of 1960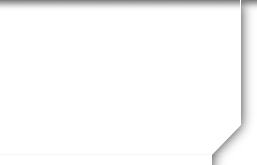 70th BD Reunion-2012
All our class reunions are great, but the 70th Birthday Party was equally fun. I think that goes to show it's not the purpose of the get-to-gether but the camaraderie of being with time cherished friends. We had 76 attendees for our dinner and cake cutting held at the DoubleTree Hotel here in Springfield. As always we had classmates attending from all over the country! As always we want to thank the committee for all their hard work in making these great events so terrific. While this was a one night event, it went off without a hitch due to a great deal of planning and work. Also a great big thanks to Bob Ellingsworth for all his work in getting these events in pictures on our website for all to enjoy.
The following night, 49 of our classmates attended the "Mother of all Reunions" held in a great facility at Bass Pro. There were approximately 450 in attendance. This was a reunion of all Springfield high school graduates in the decade of 1960. Obviously we were the oldest ones there, but certainly the youngest looking of the whole lot! As planned, we saw friends from all the other schools.
Enjoy the following pictures and know you were missed if you were unable to attend. See you in three years at our 55th Reunion.
(Click any photo to enlarge)